WHY FARMLAND?
Two Sources of Returns
1
CASH YIELD
Derived from annual rent payments to landowners by farmers
2
CAPITAL APPRECIATION
Land value growth throughout the ownership period
Farmland has outpaced other asset classes by a multiple of 2x or more. From 1991-2022, farmland investments generated total returns from income and appreciation of nearly 12% per year.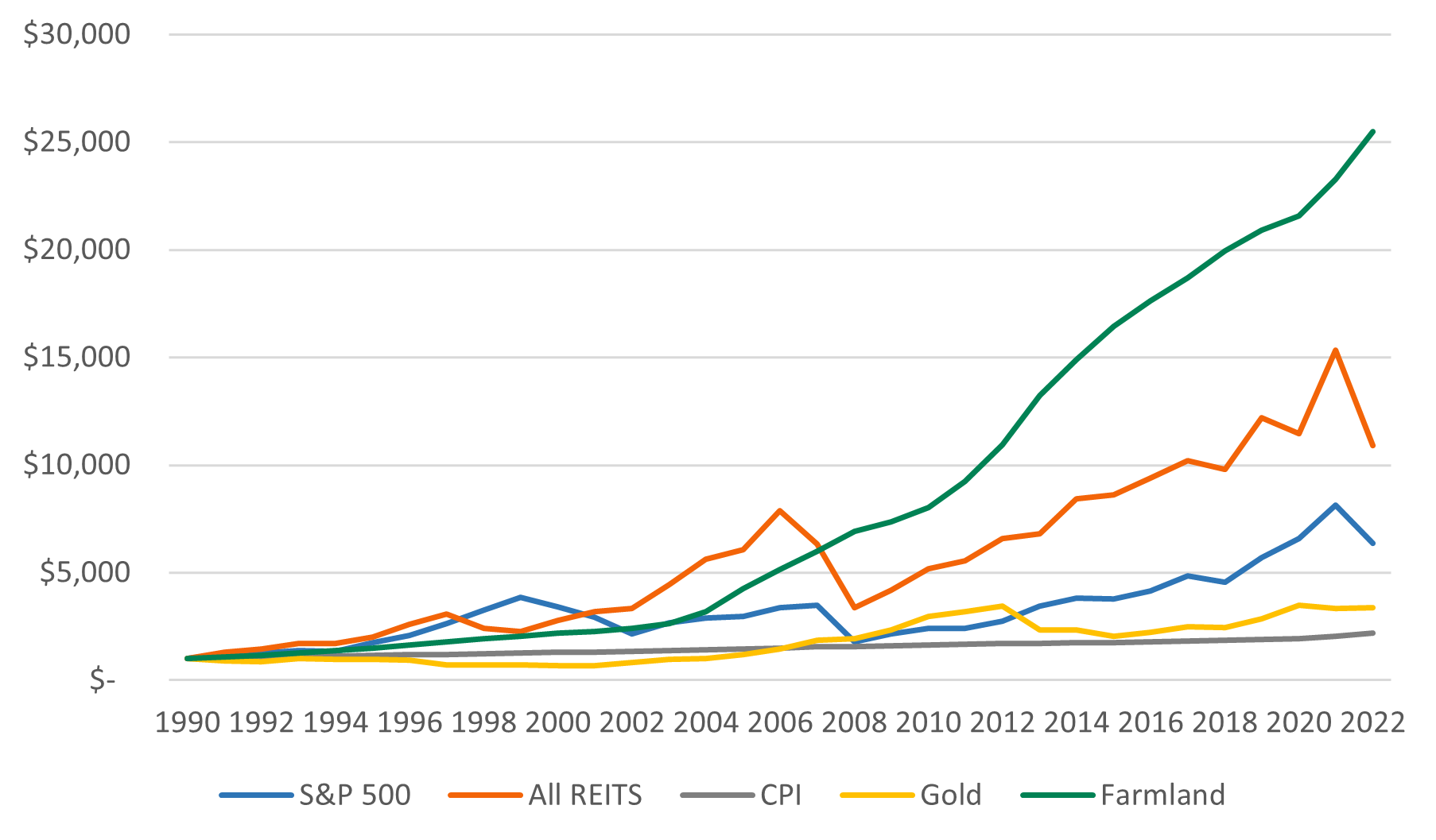 Appreciated value of a $1,000 investment placed in 1990. Without consideration for taxes, dividends, or other distributions. Data obtained from TIAA Center for Farmland Research, University of Illinois, and NCREIF.
Farmland Return and Inflation

An Overview of the Farmland Asset Class
---
Disclaimer: No material on this website is to be construed as a solicitation or offer to sell a security, or a solicitation or an offer to purchase a security. Offers to sell or solicitations of an offer to buy will only be made by the delivery of definitive documentation relating to a proposed investment. Offers, commitments, and sales will only be made or accepted pursuant to definitive documentation and only to qualified investors.
12119 Stratford Drive | Clive, IA 50325